Our one-to-one coaching service aims to provide you with an ally throughout the novel-writing journey: someone who gets to know the story and the writer and helps to develop both.
This is achieved through monthly goal-setting and critique of your work-in-progress, along with weekly check-ins to help you with accountability, find your unique best writing process, and discuss any snags in your story. Once you've completed a draft, you'll have the option of booking a content edit with your coach, who by that time will know you and your story well enough to provide you with tailored, spot-on feedback.
The coaching process will start with an outline critique, which introduces your coach to your story and you to your coach.
What you'll submit
For the critique, you'll be asked to submit up to 5,000 words of outline, summary, scene list, or other document(s) giving an overview of the story as you envision it. If you've already begun writing but are stuck or struggling to move forward, this document package should include a description of what you think has gone wrong.
What you'll receive
One month later, you'll receive an overall critique of the outline at least 2,000 words in length, as well as margin notes pointing out smaller issues or highlighting examples of those discussed in the critique. The critique will focus on what works, and what doesn't, in the macro-level aspects of the story, such as premise, structure, character arcs, point of view, and worldbuilding. Its purpose to get you clear on your story and work out any major issues before you start writing or to help you get unstuck in your drafting.
The outline critique will constitute your first month of coaching, and the fee will be the same as for a standard month.
Goal-setting
After the outline critique, coaching truly begins. The first step in a typical month is to create a brief goal-setting programme for that month. You'll be asked to fill out a questionnaire on your goals, writing time available, limitations, and other considerations. Your coach will then analyse your completed questionnaire and create a brief plan based on your needs and available resources.
This goal-setting might take the form of a daily word count, a number of hours to set aside for writing each week, or some other clear metric that ensures accountability. You will track your progress in a simple writing log and discuss how the writing process is going in your weekly check-ins (see below).
Comments on story excerpt
Each month, you'll submit a story excerpt of up to 5,000 words. Your coach will review it, and you'll receive in-depth margin notes on various micro-level aspects of the prose, including scene development, point of view, readability, description, and dialogue. Your coach will also ensure that the story is adhering to your overall vision. If you submit a scene that you're struggling with, the feedback will also aim to suggest ways to rework it and move forward.
Weekly check-in
By a predetermined day of the week, you will submit up to 1,000 words about how your writing is going and receive a reply of up to 1,000 words with tips, solutions, and encouragement from your coach. Depending on your needs, these discussions might lean more toward working through story content or more toward developing and maintaining a writing process.
Possible topics in the weekly check-in include working through writer's block, brainstorming or fleshing out story elements, clarifying your vision, time management, helping you to stay motivated, questions about writing craft or process, and recommendations of resources.
After you have a completed draft, you may additionally choose to book a content edit with your coach. This will give you in-depth feedback on the completed manuscript and recommendations for revising it according to its strengths and weaknesses. Please note that the content edit is a separate service and is not included in the monthly coaching fee or schedule.
The coaching relationship doesn't have to end here. Once you have the content edit report in hand, you can choose to continue coaching, now with the aim of implementing the editorial feedback as you work through the revision process.
 Your coach
Fabled Planet's writing coach and executive editor, Kahina Necaise, has worked with dozens of authors to bring out their stories' strengths and ironing out their weaknesses. She focuses on giving in-depth feedback, encouraging writers to settle for nothing less than the best version of their stories, and providing concrete solutions they can use to achieve it.
Kahina also knows as much about the writing process as about the craft and is a firm believer in the importance of developing good writing habits and a healthy writer's mind.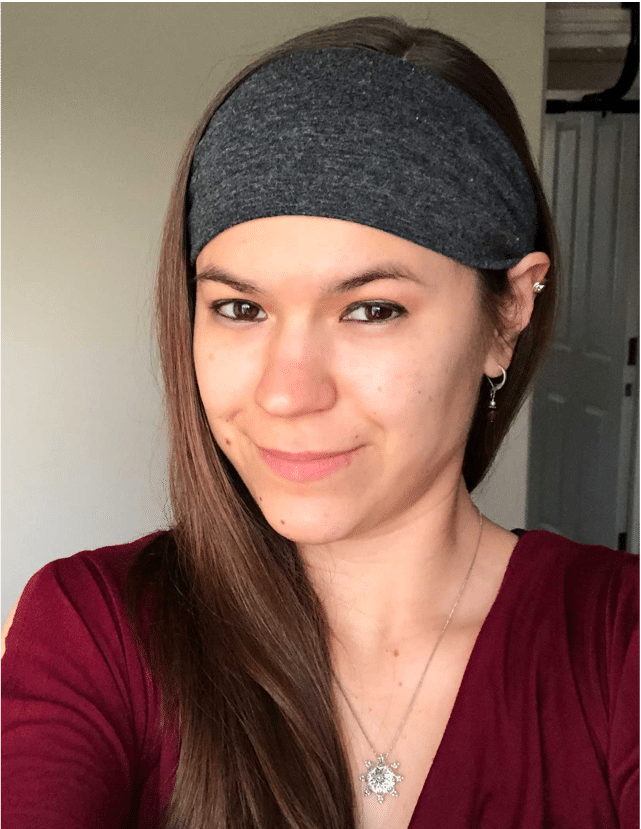 Kahina Necaise
Executive editor
"I could never have got where I am without Kahina's insightful and encouraging critiques. They have been invaluable in helping me to recognise my strengths as a writer, work on the areas that need improvement, and produce stories that I am proud of. I have never come across an editor who so intuitively understands the story I want to tell and invests so much to ensure the outcome is the absolute best it can be."
Select your country for the correct pricing and currency (USD, GBP, or EUR).
Alliance of Independent Authors
We're pleased to be a trusted partner member of the Alliance of Independent Authors and to adhere to their code of standards. Their Watchdog Desk, which vets author services for their ethics and professionalism, has given Fabled Planet the highest possible rating of 'excellent'.
Your Title Goes Here
Your content goes here. Edit or remove this text inline or in the module Content settings. You can also style every aspect of this content in the module Design settings and even apply custom CSS to this text in the module Advanced settings.
Which countries do you accept clients from?
We welcome clients who are resident in the United Kingdom, the United States, Canada (excluding Saskatchewan), Australia, New Zealand, South Africa, and any EU country. If you are not resident in one of these countries, unfortunately we won't be able to accept your business at this time.
Which genres do you coach?
Coaching is open to the major genres and subgenres of speculative fiction, including (but not limited to) high fantasy, science fiction and science fantasy, low and urban fantasy, post-apocalyptic, paranormal, and historical fantasy. Your coach does reserve the right to turn down any project if it's not judged to be a good fit. If you're not sure, just get in touch and ask.
Do I have to commit to a content edit to do coaching?
No. A combination of monthly coaching plus content editing after each draft will give you the most thorough editorial experience, but coaching is a flexible service. Maybe you only want the outline critique. Maybe you're planning to write a first draft in six months and want a knowledgeable supporter who will not only keep you on track but also help you grow as a writer. Or maybe you're just starting out with an idea and want help developing it into a story. All of these situations and more are potentially a good fit for coaching and can be discussed on a case-by-case basis.
How long does the coaching last?
One-to-one coaching lasts as long as you need it. Your subscription will renew automatically on a monthly basis while you are using the service. You can cancel at any time.
Do you offer advice on self-publishing or submitting to literary agents or publishers?
At this time, the one-to-one coaching service focuses on craft rather than on publishing. This means that coaching won't include help with things like cover design, formatting, suggesting suitable agents and publishers, or getting set up in e-book stores. Generally speaking, this service is about getting the story written, not what will be done with it afterwards.
What if I'm not satisfied with the coaching?
Our terms and conditions clearly outline expectations for the service. If these haven't been met, you'll be offered a full refund, claimable for 30 days following completion of a coaching month. In the event that the expectations have been met but you've decided that coaching isn't for you, you are free to cancel your slot for future months.
How do I arrange payment?
You'll pay in full for each month before the first day of coaching for that month. We'll ask you to make the first payment when you enroll, and we'll take subsequent payments automatically on the same date each month. We accept payment by credit or debit card.
Which payment currencies do you accept?
We accept three payment currencies: USD, GBP, and EUR. The currency you pay in will depend on your country of residence. People resident in the UK will pay in GBP, people resident in the EU will pay in EUR, and people resident in the USA, Canada, Australia, New Zealand, and South Africa will pay in USD.
How can I send you my manuscript excerpts, and how should they be formatted?
You should send your manuscript excerpts via email as Microsoft Word documents.
What are your full terms and conditions?
To register your interest in coaching, please use one of the enquiry buttons on this page.
For questions, please email us at enquiries@fabledplanet.com.