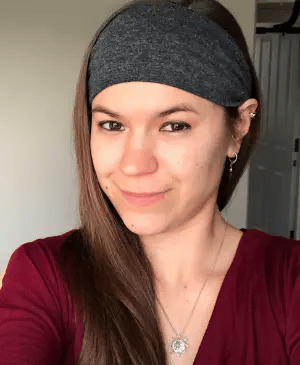 Kahina is the executive editor of Fabled Planet and takes on content editing and line editing projects. Her love of fantasy storytelling was born when, as a small child, she coped with the death of her beloved black cat by regaling her sister with tall tales about how his ghost whisked her away for adventures in Disney's Haunted Mansion every night – in such detail that she started to believe them herself.
Now, trained in book publishing at NYU and Oxford Brookes University, she has honed her writing and editing skills while living on three different continents. Her editing approach balances attention to the technical order of story structure and the imaginative chaos inherent in fantasy writing. Originally from the USA but now based in the UK, she has completed professional courses in editing and is an experienced content editor and line editor.
When not editing, she can usually be found writing her own fantasy fiction, reading fiction and non-fiction, or going on walks while daydreaming about one of these things.
Kahina has a special interest in mythopoeic, historical, dark and grimdark, gothic, and mythology-based fantasy.
If Kahina were stranded on a desert island, the two fantasy and/or science fiction novels she would want with her are The Magician's Nephew and The Lion, the Witch and the Wardrobe, both by C.S. Lewis.
High fantasy
Historical fantasy
Horror
Young adult
Children's
"I could never have got where I am without Kahina's insightful and encouraging critiques. They have been invaluable in helping me to recognise my strengths as a writer, work on the areas that need improvement, and produce stories that I am proud of. I have never come across an editor who so intuitively understands the story I want to tell and invests so much to ensure the outcome is the absolute best it can be."