If you're considering publication for your finished novel or work-in-progress, you've probably learned a thing or two about your options. That might include the two most commonly discussed paths: (1) self-publishing or (2) securing a literary agent, who, for a commission, will help to sell your book to a publisher.
But there's also a third popular path: selling your story directly to a publisher.
Not all publishers accept unagented submissions, and not all welcome fantasy or science fiction manuscripts. It takes some research to discern where might be a good home for your story and where it might never rise above the slush pile. In addition to genre and openness to submissions, some considerations include:
How your book compares to the publisher's recent output. Even if a publisher states that they're open to a variety of genres, you'll likely have better luck with one that's already publishing books similar to yours (same subgenre, similar 'vibe', etc.). As with literary agents, you can even point out this compatibility as part of your submission pitch by mentioning those previous books as comp titles. In addition to making a persuasive argument for yourself, this will also show the publisher that you're professional enough to do your homework on them, which is always appreciated.
The format of publication. While some publishers sell print books, e-books, and even audiobooks for most or all titles, others sell e-books only or might deliver their content in some other way that you weren't expecting. Research is also about ensure that you're happy with how the publisher would offer your book if it's accepted.
The publisher's legitimacy. Be wary of any publisher that contacts you unsolicited about publication, especially if they mention any fees. These are typically vanity publishers, who mislead or deceive authors into paying to have their books published.
Finding relevant publishers, checking their legitimacy and formats, and exploring their output and how it relates to your book can feel like a huge task to do on top of preparing your submission package and, well, writing the book.
That's why we've done the first step – and then some! – for you. Below are 15 top fantasy and science fiction publishers based in the UK or in the US and Canada. At the time of writing, they all accept unagented submissions.
Read the submission guidelines carefully
For each of these publishers, be sure to check the submission guidelines on their website before contacting them – and follow these to the letter. Like agents, publishers receive too many submissions every day to spend time on ones that don't contain everything they need to make a decision. Plus, following their instructions helps you to make a brilliant first impression.
Keep an eye on other publishers
Also note that the publishers on our list are those we know are open to submissions all year (or at least most of it). They don't include other, often larger publishers, such as Gollancz and Luna Press, that have occasional and very brief windows when authors can submit directly to them rather than through an agent. We left these out because the submission windows can be unpredictable, and we wouldn't want you to look up every publisher on our list only to find that none of them are currently accepting submissions!
To stay updated on when these other publishers are open, we recommend signing up for publishing industry newsletters or following the publisher on social media, where they're likely to make announcements.
The lists
Without further ado, our top 15 fantasy and science fiction publishers are, in no particular order:
How to write a query letter: an exclusive guide from Fabled Planet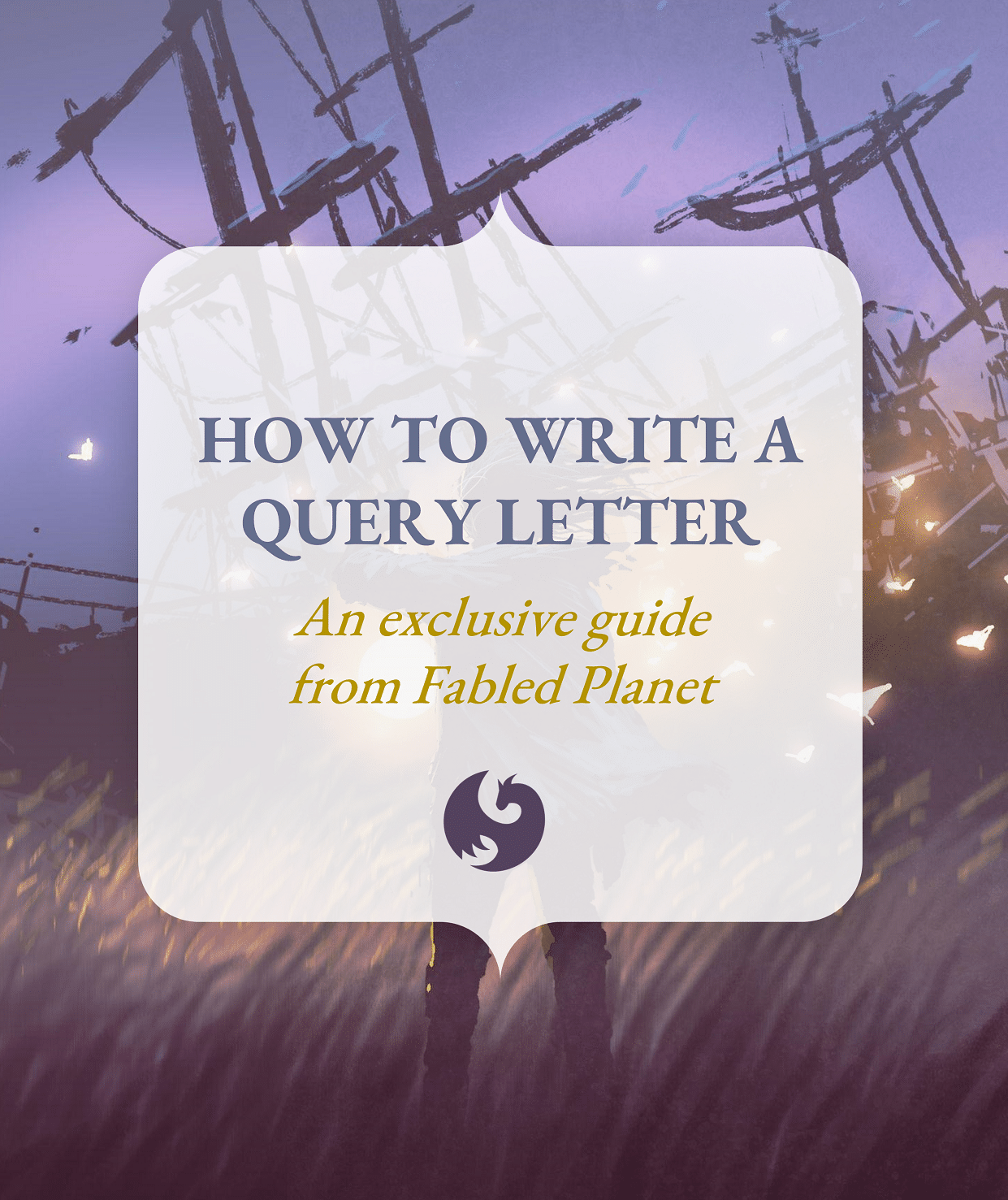 An introduction to writing a query letter and why it matters
Top tips for pitching your work to agents and publishers
A checklist for writing your query letter
Publishers based in the UK
Part of the Quercus publishing family, Jo Fletcher Books is home to many award-winning and acclaimed novels. They specialise in fantasy, science fiction, and horror, excluding children's and young adult (YA), with a huge variety of subgenres. Their authors include Clive Barker, Anne Bishop, Eoin Colfer, Charlaine Harris, Sebastien de Castell, Derek B. Miller, and Silvia Moreno-Garcia. Learn how to submit to Jo Fletcher Books on their website.
Head of Zeus isn't rigid about genre, and many of their books are clearly fantasy or science fiction. They close to submissions when the slush pile gets too overwhelming, but if they seem like a good fit for you, it's well worth waiting for them to open again. Some of their speculative authors include Ken Liu, China Miéville, Michelle Paver, Terry Goodkind, Sally Gardner, Christopher Ruocchio, and Kristin Cast. Keep an eye on their blog for submission opening updates.
Science fiction, fantasy, and horror publisher Snowbooks mentions that they've served as a springboard for authors who have gone on to bigger publishers, but some of their current authors are Bryan Wigmore, Simon Bestwick, Nimue Brown, and Philip Purser-Hallard. Their witty submission guidelines are worth a read – even if you decide they're not a good fit, you'll probably come away from the page having learned something new about how publishing works behind the scenes.
An imprint of John Hunt Publishing, Cosmic Egg Books seeks supernatural fiction, fantasy (including magical realism and spiritual fantasy), metaphysical cosmology, horror, and science fiction (including steampunk). Their recent authors include Aaron H. Arm, William Mitchell, C.J. Gleave, and Hannah Sandoval. You can read the submission guidelines and use the submission form on their website.
Flame Tree publishes fantasy and science fiction, along with horror and suspense, supernatural, crime, and mystery. Some of their recent authors are Beth Overmyer, Tim Waggoner, Jonathan Janz, and Megan Hart. You can view their submission guidelines on their website.
How to write a query letter: an exclusive guide from Fabled Planet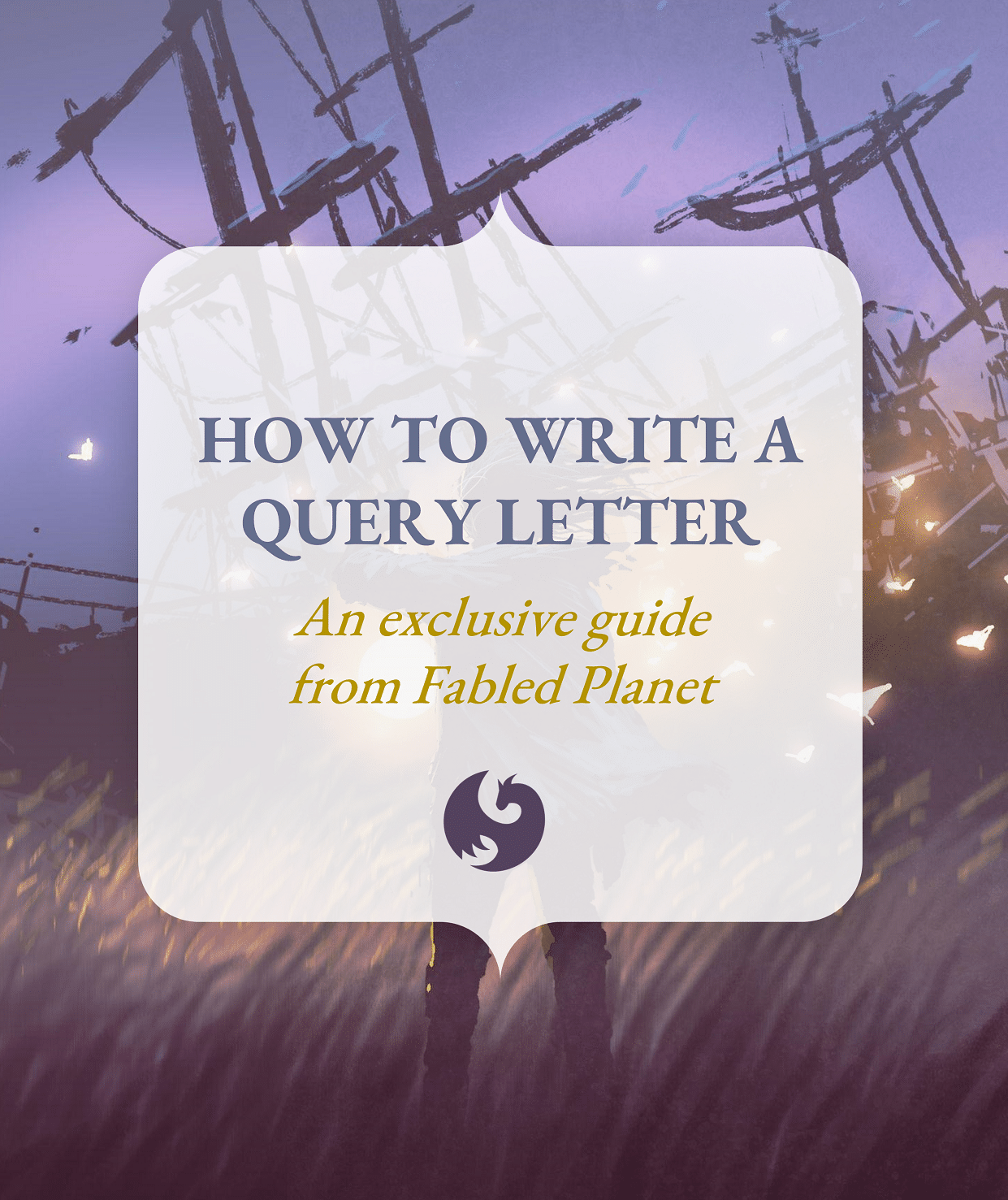 An introduction to writing a query letter and why it matters
Top tips for pitching your work to agents and publishers
A checklist for writing your query letter
Publishers based in the US and Canada
Ink Smith Publishing is currently looking for young adult (YA) and new adult fantasy and science fiction (among other genres) in a variety of specified subgenres. Recent authors include Alec Arbogast, Dawn Napier, Wade Beauchamp, and Cathi Shaw. Find more submission information on their website.
7. Albert Whitman & Company
If you write children's or young adult (YA), Albert Whitman & Company is one to consider. While they don't specify genres on their submissions page, their catalogue includes a number of fantasy and science fiction stories. Their speculative authors include Maura Milan, Elizabeth Briggs, Katherine Locke, and Ava Morgyn. Check out their guidelines here.
8. Future House Publishing
Future House focuses primarily on fantasy and science fiction that's family-friendly – see the submission guidelines for an in-depth explanation of what they mean by this. (Naturally, it includes children's and young adult (YA) manuscripts.) Some of their authors are Christopher Keene, Mark R. Healy, and Dan Allen.
Based in New York, Polis Books is looking for manuscripts in a broad range of genres – fantasy and science fiction among them (including young adult (YA)). Their fantasy and science fiction authors include Gary Phillips, Steph Post, Alex Flynn, David James Keaton, and Hailey Piper. Have a look at their submission guidelines here.
 US publisher Small Beer Press accepts fantasy and science fiction. Though they publish a relatively small number of titles a year, many are highly praised and award-winning. Authors they've published recently include Elizabeth Hand, Zen Cho, Isabel Yap, Sarah Rees Brennan, and Robert Freeman Wexler. Note that they are not looking for 'sword and sorcery' fantasy and that they accept submissions by post only; check the rest of the guidelines on their website.
Long-established publisher Baen seeks science fiction and fantasy exclusively. For science fiction, they want 'powerful plots with solid scientific and philosophical underpinnings'; for fantasy, 'any magical system must be both rigorously coherent and integral to the plot'. More recent authors in their long history include Mercedes Lackey, C.J. Cherryh, Harry Turtledove, and Esther Friesner. For Baen's submission guidelines, check out their FAQ page.
Tell-Tale Publishing, based in the US, has two imprints relevant to writes of fantasy and science fiction. The first, Stargazer, publishes paranormal, high adventure fantasy, urban fantasy, and steampunk stories. The other, Thistle, is for middle school, young adult (YA), and new adult novels, including steampunk, paranormal, and fantasy. Their authors include Francesca Quarto, F. Eagles Pope, Curtis Sagwete, and Darren Simon. The submission guidelines can be found on their website.
US-based Blind Eye Books publishes science fiction and fantasy (as well as mystery and romance) featuring LGBTQ protagonists. Their award-winning authors include Tenea D. Johnson, Astrid Amara, Nicole Kimberling, and Ginn Hale. Read their submission guidelines, including a list of themes/tropes the editor doesn't want to see, on their website.
Based in Canada, Edge is another science fiction and fantasy specialist publisher, focusing mostly on adult fiction but sometimes accepting YA. They request that manuscripts undergo extensive editing before submission. Edge's authors include Keith Bliss, Adrian Cole, Barbara Galler-Smith, and Misha Handman. You can find their submission guidelines on their website.
US-based Literary Wanderlust is looking for adult paranormal and urban fantasy and young adult (YA) science fiction and fantasy (you can check their editor bios for which editors are seeking what). Their authors include Sue Hinkin, Deborah Kelly, Nicole Sallak Anderson, and Margaret Frank. Their submission guidelines can be found on their website.
Kahina Necaise

 

is the executive editor of Fabled Planet. She is also a content and line editor for its sister brand for writers of historical fiction,

 

The History Quill. When not editing, she can usually be found writing her own fantasy fiction with ancient-history-inspired settings, reading, or going on walks while daydreaming about one of these things.