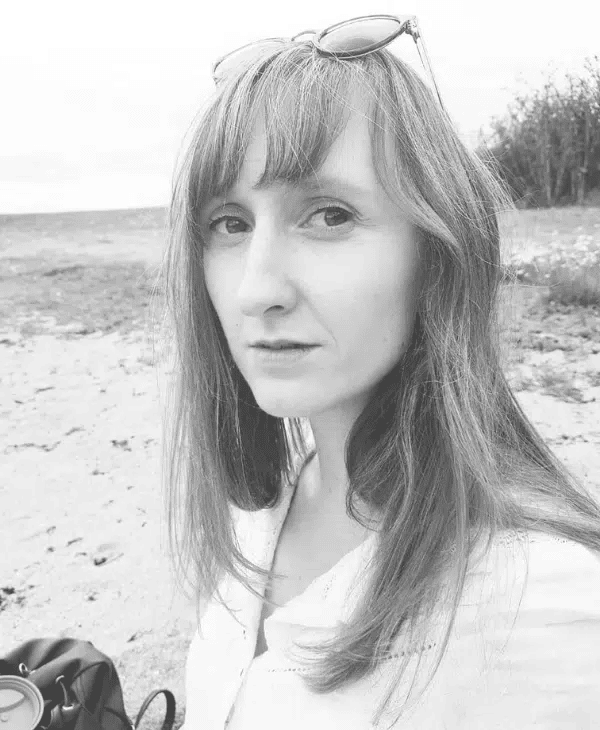 Rebecca is a content editor with Fabled Planet. She was the 2020 winner of the Emerging Writer Award (formerly the Bridge Award) for her literary folk horror work and has been shortlisted for several other awards, including the Tibor Jones Page-Turner Prize for a young adult fantasy novel. In 2021, she was awarded funding from Creative Scotland for her novel-in-progress, a historical fantasy piece set in a pre-industrial coastal community, with an emphasis on British folklore. She has taken part in numerous residencies and was a UNESCO writer-in-residence with the Melbourne Literature Festival in 2021, hosted by Emerging Writers' Festival (EWF). She worked as a ghost-writer and biographer for several years, prior to moving into fiction.
Her speculative short stories have appeared in journals and collections such as Ireland's environmental arts magazine Channel, Scotland's Gutter magazine, The Weekend Read (For Books' Sake) and The Toast. Her work was included in The Harbour, Dunbar's Wee Festival of Words anthology, and launched at the Edinburgh International Book Festival in 2013. You will find her nature writing in the Leeds University Land Lines Project, while her most recent personal essay has been featured by EWF. Her poetry can also be read in Lighthouse (Issue 24), VIBE: Names Folio and the Heather Anthology of Scottish Art and Poetry.
Rebecca is a member of the RSE-funded Death Writes network, from the University of Glasgow's Creative Writing centre. She also teaches workshops and courses in creative writing with a London-based college, centred around adult learning.
She has experience coaching writers through high fantasy and gritty science fiction works, emotive YAs packed with action and anything that hints at romance. Her tastes are weird and delightfully varied.
If Rebecca were stranded on a desert island, the first fantasy and/or science fiction novel she would want with her is Equal Rites by Terry Pratchett, for its wisdom disguised as humour and because it's like carrying a friend with you. The second would be The Bear and the Nightingale by Katherine Arden for its divine magical prose.
Children's
Dystopian
High fantasy
Historical fantasy
Horror
Low and urban fantasy
Paranormal
Post-apocalyptic
Science fiction and science fantasy
Young adult